Plumbers in Longmont are always high in demand because everyone needs their services. It hardly matters whether you live in a small studio apartment or a big condo, you will need an experienced and efficient plumber to open a clogged drain. You'll call one if you don't find any DIY method working on your clogged drain.
Why Is Plumbing Important?
Plumbing is important because it brings fresh potable water to your home and drains the wastewater out of your residence. Also, it prevents leftover food particles from entering the drain. Also, it is a plumber who protects your water lines and drains pipes from freezing temperatures in the winter months. Simply put, it is only with plumbing that you can make your home fully functional.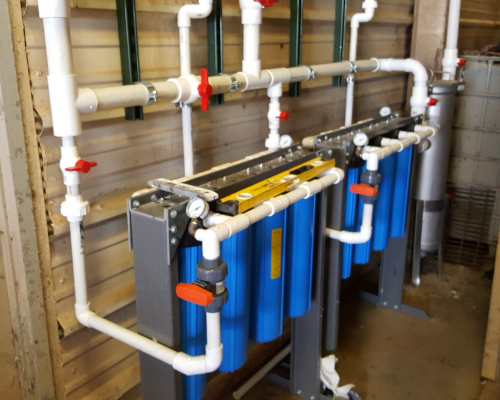 To Help You Better Understand The Importance Of Plumbing, We've Listed Some Common Plumbing Services
Drain Cleaning
Your sink and toilet drain keep getting waste material including leftover food particles and soap scum. This material gets deposited in the drain line and creates clogs. While minor clogs can be opened with drain cleaners, you need a plumber to open a stubborn clog. If you fail to clean the drain on time, it can flood your home with stinking wastewater. And the best way to clean a drain of waste material is to call a professional. Your need for drain cleaning highlights the importance of plumbing services in Longmont.
Garbage Disposal
A garbage disposal unit is a part of the plumbing system as it helps efficiently dispose of waste. Located at the base of the sink and attached to the trap, the garbage disposal unit receives kitchen waste including leftover food particles and shreds them into small pieces so they can conveniently run through the pipes. In this way, it plays a crucial role in keeping your drain lines clean of sticky kitchen waste that can create a stubborn blockage. And you need plumbing services to keep your garbage disposal unit working.
Hydro Jetting
It works when other methods of opening a stubborn clog fail. Hydro jetting is the trick used to open a clogged drain. It is a simple method but very effective for cleaning drain lines. It involves blasting water through the clogged drains. The water blast generates a great force that opens the clog even the first time. But only professional Longmont plumbers can perform hydro jetting in a clogged drain. If you are dealing with a clogged drain that isn't responding to DIY methods then you should call a professional for the job.
Sewer Line Repair
Sewer line damage requires a repair that only a professional plumber can do. If your sewer line is broken or has developed cracks, you will need to call an experienced plumber who can locate the fault and carry out the repair work at the earliest. A damaged sewer line will allow the wastewater to flood the surrounding area and emanate a foul smell. Also, it will ooze out toxic gasses. The water leakage from the sewer line could weaken the foundation of your home if it is allowed to leak for a long time.
Jet Vacuum Sewer Line Service
It is a cost-effective, convenient, and environment-friendly way of cleaning a clogged sewer line. Earlier people used to dig holes on the ground to access the sewer line, find the fault, and replace the damaged piece. But it was a cumbersome, time-consuming, and expensive process. On the contrary, jet vacuum sewer line plumbing services in Longmont are just the opposite of the traditional process. It involves sending high-powered jets through the clogged drains and clearing the obstructions. It gives quick results and the results are always satisfactory.
Sump Pump
A heavy downpour can flood the basement of your home with rainwater and create a pool in the basement. You need to draw the water to save your home. Luckily you have the option of using a sump pump that can efficiently draw water and clear the basement within a short time. And you shouldn't be surprised to know that it is also a plumbing tool. Placed at the lowest point from where it can cover the entire basement area. When you want to clear the basement of rainwater, you can start the pump. Your plumber will install, maintain, and repair the sump pump.
Running Toilet
It is easy to miss a running toilet because you never wait to see whether to toilet is running. After flushing, you never turn back to see whether the water has stopped. You notice running toilets only when you find the water pressure in the pipe dropping. The first thing you should do after noticing a running toilet is to shut the water in the toilet. Also, you should look for experienced plumbers in Longmont that can visit your home and fix the running toilet. You should take it as an emergency as no DIY method works on a running toilet.
Winterization
It is the maintenance of your plumbing lines including drain pipe before the winter arrives and the process involves clearing all the lines of waste material that can develop into a clog during winter time. In case you forget to do winterization in your home, you could face problems with our plumbing lines. Water present in the pipe could get frozen during winter and break the pipes. Similarly, sticky substances like oil, soap, and grease in sewer lines could develop into severe clogs. Winterization is mandatory to keep your plumbing lines functional during winter.
Final Thoughts
The above discussion proves the importance of plumbing services. Whether you want to open a clogged drain line or stop a running toilet, you can't do it without the help of a professional plumber. Also, not all plumbing issues can be solved with DIY ways. For example, take winterization for which you need an efficient plumber to clear your plumbing lines of waste material. In the absence of plumbing services, you will feel suffocated in your home. The water will overflow from your sewer lines and the water will flow through the toilet.