Some people winterization as an optional precautionary measure but little do they know that plumbing problems in winter could be harsher than they can even think of.
For example, take your hose pipe that runs out of your home. This outdoor water line is exposed to freezing temperatures in winter and if it isn't shut, the water present inside the pipe will expand in freezing and break the pipe. You will come to know about the damage in summer when you will see water leaking from the hose pipe.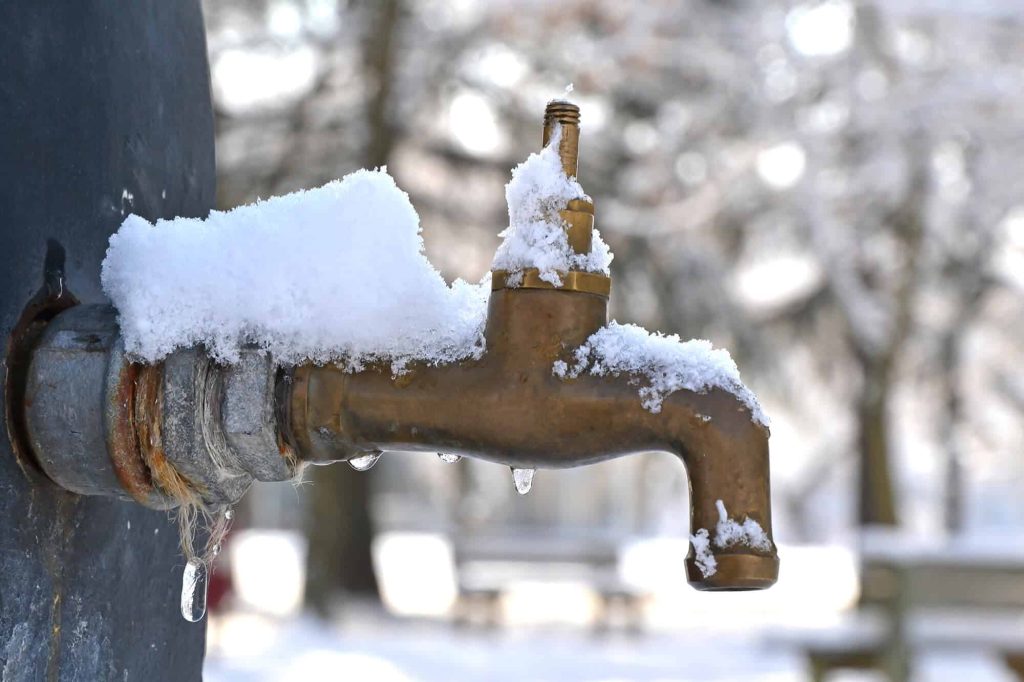 Let's see how much winterization costs and how much you can save by following the process
1. Disconnect Exterior Hoses
There is little need to hire a plumber for this job. The process is to disconnect the hoses from the supply line and drain whatever water is stored in the pipes. And it includes in-ground sprinkler systems and outdoor pools. And it won't take more than a couple of minutes in completing the entire process. Once the process is complete, you can rest assured that all your outdoor water lines including hoses are safe from the freezing temperature. When your summer starts, you can again open your outdoor water lines.
2. Clean Your Rain Gutters
A rain gutter allows rainwater to run out of a home but the same gutter also allows the tree needles, leaves, and debris to flow down the rainwater line. In winter, snowmelt will flow down the gutter and if the line is clogged with debris, the line is susceptible to ice damage. But cleaning your rain gutter will keep you free from this problem. If you aren't comfortable doing this job, you can call plumbing services for the job.
3. Prevent Water Pipes Ice Damage
Water lines running close to exterior walls or places that are out of the coverage area of your home heating system are most susceptible to ice damage. Here you can argue how I know that water lines are exposed to freezing temperatures. The answer to your question is you need the help of a professional plumber who will inspect your home to find water lines susceptible to ice damage. You can choose to move or properly insulate those pipes.
Also, you need to be cautious about the inner water lines when you are out of town. It is better to keep your home heating system running to keep the inner water lines hot. Or you should let your faucets drip to prevent freezing. Dripping won't allow the water to freeze and keep your waterlines safe. You can call plumbing services to know which waterlines to allow dripping.
4. Service Your Heating Systems Including HVAC And Water Heaters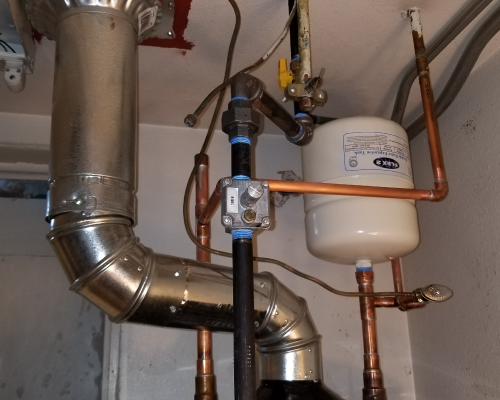 In winter, you are dependent on your home heating systems for warmth and hot water. And you shouldn't forget to service and repair your home heating appliances. Call an experienced plumber to inspect your appliances and tune up the job. And it is only a plumber that can check, tune up, and even repair a heating appliance. Regular service is necessary to keep the heating appliances working properly.
5. Properly Seal All Drafts
You can argue that sealing the drafts has to do with winterization but you should know that drafts can lead to energy loss that will put unnecessary pressure on your heating appliances. Your home won't get the warmth it needs to keep your inner waterlines from ice damage. Sealing drafts isn't a difficult job if you know how to caulk around openings and holes and install weather stripping on windows.
6. Check Leaks In The Following Areas
Frames of windows and doors
Electrical outlets
Mail chutes
Air conditioners
Fireplace Insulation
Walking around your home with incense is a great idea to check drafts. As soon as you pass through a draft, you will find the smoke billowing toward you. You can stop to check the draft and seal it properly so cool air doesn't fill your home. It will take you some time in checking and sealing drafts but once all drafts are sealed, you can have peace of mind throughout the winter season.
7. Cleaning Chimney
People use fireplaces and wood stoves to keep them warm during winters. If you use one, you should know that your chimney could allow snowmelt could enter and freeze. Also, you need to clean out creosote buildup to prevent fires during winter. Get your chimney cleaned by a professional so it is ready to keep you warm during winter. Look for plumbing services to get professional cleaning services.
8. Be Quick To Note Plumbing Problems
If you feel that the water pressure in your water inlet is reducing, you should check it as a warning sign. It could be due to water freezing somewhere on the line. Or it could be due to a leak. In both situations, you need a professional to check the waterline and fix the problem.
Everest Mechanical is a local plumbing expert call us for winterization services in Colorado. We provide services in and around: Estes Park, Longmont, Boulder, Arvada, Fort Collins, Denver, Loveland, and Lyons.