In winter, everyone looks for heating services for boilers, furnaces, HVAC, and other equipment. Depending on the model, capacity, and use of a boiler/furnace/HVAC, you will need repair and maintenance services. If it is the first time that you are servicing your heating device by a professional, you can learn about common problems with heating appliances in this blog. 
Learn about common problems with heating appliances and their solutions
Boiler
A boiler is used only for getting hot water. The hot water from your boiler travels from the tank to wherever you want like in the kitchen and bathroom where you need it most. But a malfunction in the boiler can stop the hot water. Similarly, you need other heating appliances to feel comfortable during the harsh winter season. But a malfunctioning device can't provide any support. You need to be careful about the functioning of your heating appliance.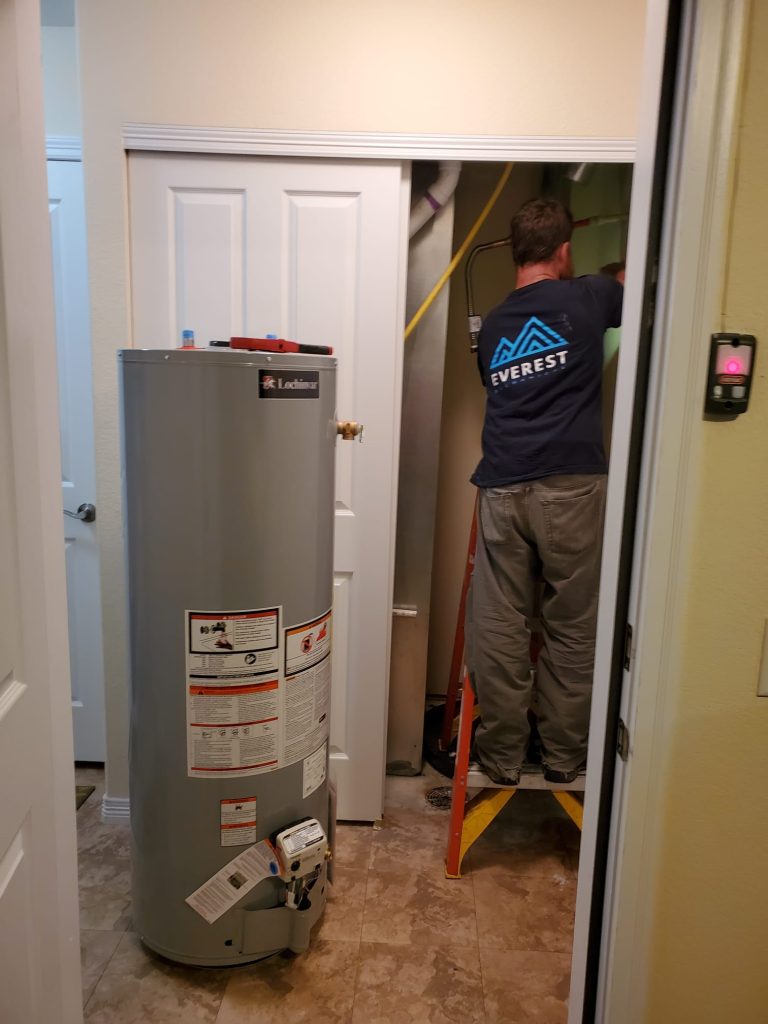 Here're 4 Common Boiler Problems
1. Kettling
You are likely to face this problem with your boiler if your home gets hard water. Hard water contains minerals that get deposited in the boiler and create noise when the boiler is used. Over time the mineral deposit could change the water pressure in the boiler and cause leaks. Heating services in Longmont are needed to fix the problem.
2. Leaking/Dripping
Check if the water moisture on your boiler is a leak or only condensation. A boiler leaks when its walls are corroded and it has to be replaced. But a leaking pressure relief valve or pump can be repaired. If the moisture deposit is only due to condensation, you can continue using your boiler. If the leak is due to corrosion of the boiler, you should get ready to replace it with a new one for comfortable winter.
3. Pilot Troubles
If you have an old model boiler, you will need to keep the pilot light of the boiler on round the clock to get hot water whenever needed. But if it is a new model device, it could have electronic ignition that works only when needed. Electronic ignition works as soon as you start the boiler. But if you are unable to turn the pilot light on, you should look for heating services.
4. No Heat
It is the most common problem but a thorough diagnosis of the boiler is needed to locate the issue like thermostat malfunction, ignition problem, safety switch stopping the boiler from working, or a broken pump. If the problem is due to the wrong setting of the thermostat, you can change the setting to fix the problem. But if the problem is due to some other issue, you should call a technician to help.
Here're 4 Common HVAC Problems
1. Unusual Furnace Sounds
When you start your HVAC, you hear a sound but it is music to ears. It tells that the equipment is working. But some sounds are unusual like a whining or squealing sound is an indication of a bearing problem in the inducer or blower motor. And you need HVAC services Denver to check and fix the fault. Similarly, you could sense danger by noticing other sounds. An unusual sound coming from your furnace should be a cause of concern for you.
2. Blower Run Continuously
It could happen with your HVAC if you accidentally set the thermostat on fan position. Or it could be due to the fan relay. The relay turns the blower on when you start the system but sometimes the relay gets stuck and allows the blower to keep running. Or you could have forgotten to activate the safety system on the blower. You should first check the thermostat setting. If you find it right, you should call a technician to check the problem and fix it.
3. Water Leaks
An HVAC produces condensate that is drained out through pipes. But sometimes water starts leaking due to blockage in the drain pipe. Or it could be from the collector box, heat exchanger, or evaporator drain pan. A service technician will cover the problem under HVAC services. If you want to try a DIY method, you can unclog the drain pipe. But you shouldn't try doing any kind of repair work.
4. Pilot Or Ignition Problems
Sometimes problem starts from the pilot light. For example, take pilot outage, short cycling, delayed ignition, or furnace lockout. These are common problems related to pilot lights. And the problem could be due to a dirty pilot or malfunctioning flame sensor or burner. Or the problem could be in gas supply or the usual wear and tear of the ignition component. Whatever the problem is, you should call a technician for help.
Here're 4 Common Furnace Problems
1. Flickering, Weak, Or Colored Pilot Light
Pilot light is essential for the proper functioning of your furnace and it gives a steady and sweet light. The light shows that the appliance is working properly. But sometimes the pilot light flickers or looks weak. Or you could find it oddly colored. It happens only when the furnace has carbon monoxide in excessive amounts. If you see any change in the pilot light, you should look for heating services to fix the problem. The change in the color of the pilot light is due to the presence of carbon monoxide in your heating appliance.
2. Malfunctioning Or Frayed Blower Belt
The motor that runs the fan has a blower belt that often frays or breaks. You can notice the malfunction by an unusual sound coming from your heating device. A broken fan belt will produce a high-pitched squealing sound. But there is little to worry about as the fan belt can be replaced to fix the problem. But you should call an experienced technician to fix the fault.
3. Furnace Isn't Blowing Air
It is a common problem that occurs due to a clogged blower. If you face this problem, you should first check whether the blower is clear of debris. And you won't need a professional to clean the blower. But if you see a flashlight in the device and it is red light then you should immediately look for heating services Longmont. Flashing red lights could be a serious issue with your furnace.
4. Cracked Heat Exchanger
It is a common problem but could cost you dearly as it requires the replacement of the heat exchanger. The job of a heat exchanger is to separate the warming flame from the air. But it could crack if you overheat your home or forget to replace the filter. While it looks like a trivial issue but it could prove to be an expensive repair.
Schedule A Tune-Up Today
If you want your boiler/furnace/HVAC to work well this winter then you should schedule a tune-up today. Let an experienced technician check your appliance and tune up the device so it keeps working well. You should call an expert technician for heating services in colorado to maintain your device.  
A timely tune-up of a heating appliance is necessary to keep it working properly. Regular cleaning, maintenance, repair, and change of parts are necessary for the proper functioning of the device. It will cost you a price but you can take it as an investment in your heating appliance. This small investment will save you money in the long run. Also, it will reduce the running cost and maintenance of your appliance.
Everest Mechanical is your local heating expert company in Colorado, contact us for quick and reliable HVAC Services in Estes Park, Arvada, Longmont, Boulder, Fort Collins, Denver, Loveland, Lyons, and nearby areas in Colorado.