There is little need to buy a new water heater just because the heating appliance has developed a few electrical glitches. It can be made new again with Arvada water heater repair services. Here what you need most are tips to improve the efficiency of your heating appliance.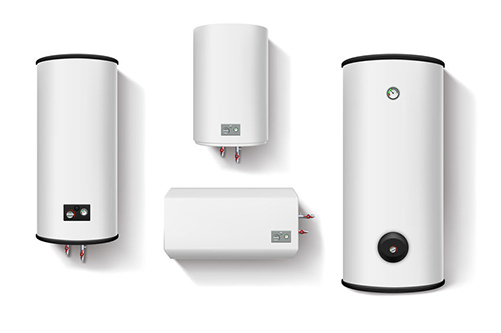 Tips To Make A Water Heater More Efficient
1. Location
You should know where the water heater is located but is it accessible to you? Accessibility plays a big role in determining the efficacy of this heating appliance. An attic or basement isn't the right place for a heating appliance as the plumbing isn't easy to reach there.
2. Specification
Every heating appliance has a specific type, mode, and number. It is called its specification that shows fuel type like natural gas, propane, or electric; storage tank or tankless heater, and the serial number of the appliance. The information is available on the equipment but you should also note it down. The information would help in water heater repair.
3. Learn To Operate The Water Heater
You should know how to shut down the water supply and disconnect the fuel supply from your water heater. It will help in case you face a water or gas leak problem. It is an emergency that requires quick action. The first thing you should do in this condition is to cut off the water and gas supply to your heating appliance.
If you have a storage water heater it runs on gas, you can find the water shut-off valve on the cold side piping. Similarly, you should locate the valve to disconnect the gas supply. If your water heater is tankless and it runs on electricity, you can add a shut-off valve on the pipe that supplies water to the appliance. Electricity supply can be cut by simply unplugging the heater. Once you have shut the water supply and cut the fuel supply, you can call an experienced technician for Arvada water heater repair services.
Also, you should practice operating your heating appliance so you don't panic in an emergent condition. In case you smell leaking gas from the appliance or see moisture on the supply pipe, you should disconnect the water and fuel supply from the water heater. If you need any tool to move the shut-off valves, you should keep the tool within your reach so you don't have to look for it.
4. Keep Your Heating Appliance Clear Of Clutter
Give your water heater ample space to breathe. It is necessary for the safety of the appliance.
A gas-fired appliance needs a good supply of oxygen to burn the fuel. If the water heating unit isn't getting enough oxygen to burn the gas, it could damage the burner chamber and other parts. Also, there is the risk of a carbon monoxide leak. Later you can call someone for water heater repair in Arvada.
If the unit is forced into a small space and it starts to leak water, you won't be able to notice the leak until it spreads to a wider area. And by the time you notice the leak, it would have caused your financial losses.
Clutter around your water heater could a potential fire hazard.
5. Drain Your Water Heater
It is good to drain and flush your water heater at least once a year. A complete flush is recommended to remove whatever sediments or debris is deposited in the water storage tank. Complete cleaning and routine tune-up will prevent expensive Arvada water heater repair in the long run. A water heater is both a convenience and a safety hazard in your home.