Smart thermostats are becoming increasingly popular as people look for ways to make their homes more energy-efficient and save on heating and cooling costs. These innovative devices allow homeowners to control their heating and cooling systems remotely, set schedules, and even learn their preferences over time. In this blog post, we'll explore the impact of smart thermostats on energy efficiency and cost savings.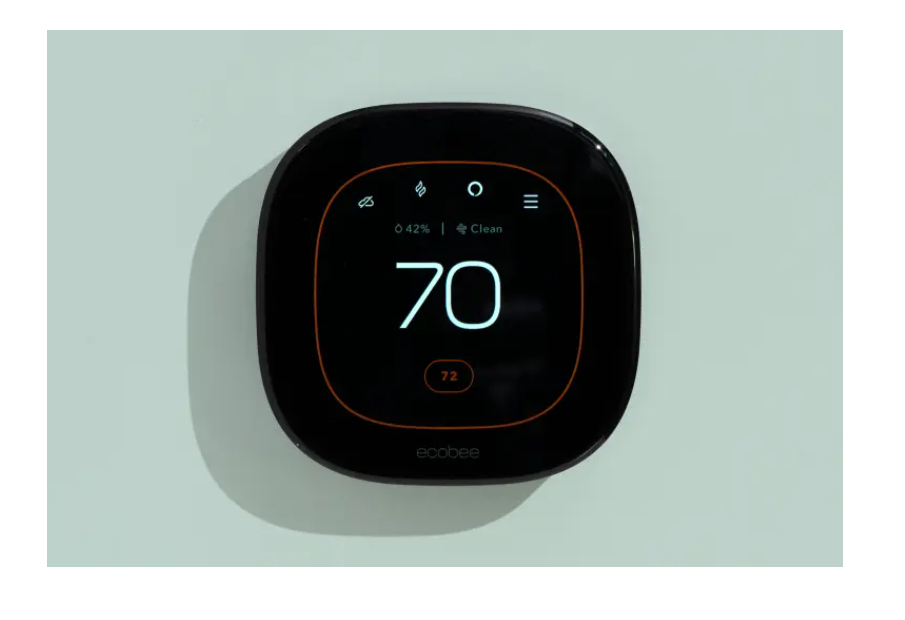 Energy Efficiency
One of the most significant benefits of smart thermostats is their ability to increase energy efficiency. By learning your schedule and preferences, smart thermostats can automatically adjust the temperature to save energy when you're away from home or asleep. This means you don't have to remember to adjust the thermostat yourself, and you can save money on your energy bills without sacrificing comfort.
Smart thermostats also allow you to control the temperature in individual rooms, which can be particularly helpful if you have a multi-story home or rooms that tend to be hotter or colder than others. By only heating or cooling the rooms you're using, you can save energy and reduce your carbon footprint.
Cost Savings
The energy savings from using a smart thermostat can translate into significant cost savings over time. According to a study by the US Department of Energy, homeowners can save up to 10% a year on heating and cooling costs by using a programmable thermostat. Smart thermostats can save even more because they can learn your schedule and preferences and adjust the temperature accordingly.
Smart thermostats can also help you avoid wasting energy and money by alerting you if your HVAC system needs maintenance or if there are other issues that could be affecting its efficiency. For example, if your air filter is clogged, your HVAC system has to work harder to maintain the same temperature, which can drive up your energy bills. A smart thermostat can alert you to this issue, so you can replace the filter and save energy and money.
Smart thermostats can be integrated with other smart home devices, such as smart lighting, smart locks, and smart security systems. This means you can control multiple devices from one app, making your home more convenient and efficient.
Not only that, smart thermostats come with many cool features that make them attractive and efficient too. When looking to buy a new thermostat, you can expect the following thermostat features:
Wi-Fi Connectivity
Learning Capability
Geofencing
Multi-Zone Control
Voice Control
Energy Reports
Touchscreen Display, etc.
Conclusion
Smart thermostats come with tons of cool features and benefits for homeowners and prove to be a great investment for those looking to increase energy efficiency and save money on heating and cooling costs. By learning your preferences and automatically adjusting the temperature, smart thermostats can help you save energy and reduce your carbon footprint. They can also alert you to issues with your HVAC system, so you can address them quickly and avoid wasting energy and money.
Everest Mechanical for installing the smart thermostat
Installing a smart thermostat may seem like a simple task, but it can actually be quite complex and even risky if done incorrectly. One of the most important factors to consider when choosing a smart thermostat is compatibility with your existing HVAC system. Not all HVAC systems are compatible with all smart thermostats, and installing the wrong thermostat could cause serious damage to your system.
In addition to compatibility issues, installing a smart thermostat incorrectly could also void the warranty on your HVAC system. Most HVAC manufacturers require that their systems be installed by licensed professionals to ensure that they're installed correctly and that the warranty is not voided.
By hiring Everest Mechanical, you can rest assured that it will be installed correctly and that it will work as it's supposed to. Our HVAC technicians have the knowledge and experience to identify compatibility issues, make any necessary wiring changes, and program the thermostat to work with your system. They will also ensure that the installation is up to code and meets safety standards. Apart from installing the smart thermostats, you can rely on us for:
AC installing
AC maintenance and repair
We provide service across Colorado and serve in Denver, Fort Collins, Boulder, and Arvada. So call us now.