As summer temperatures soar, air conditioners become essential for keeping our homes cool and comfortable. However, a malfunctioning air conditioner can quickly turn a blissful refuge into a sweltering nightmare. One common issue that can plague AC units is a Freon leak. In such cases, contacting an AC repair service in Arvada is recommended. Freon, also known as refrigerant, is a vital component that cools the air inside an air conditioner. In this article, we will explore the signs of a Freon leak and explain why considering a replacement might be the best course of action.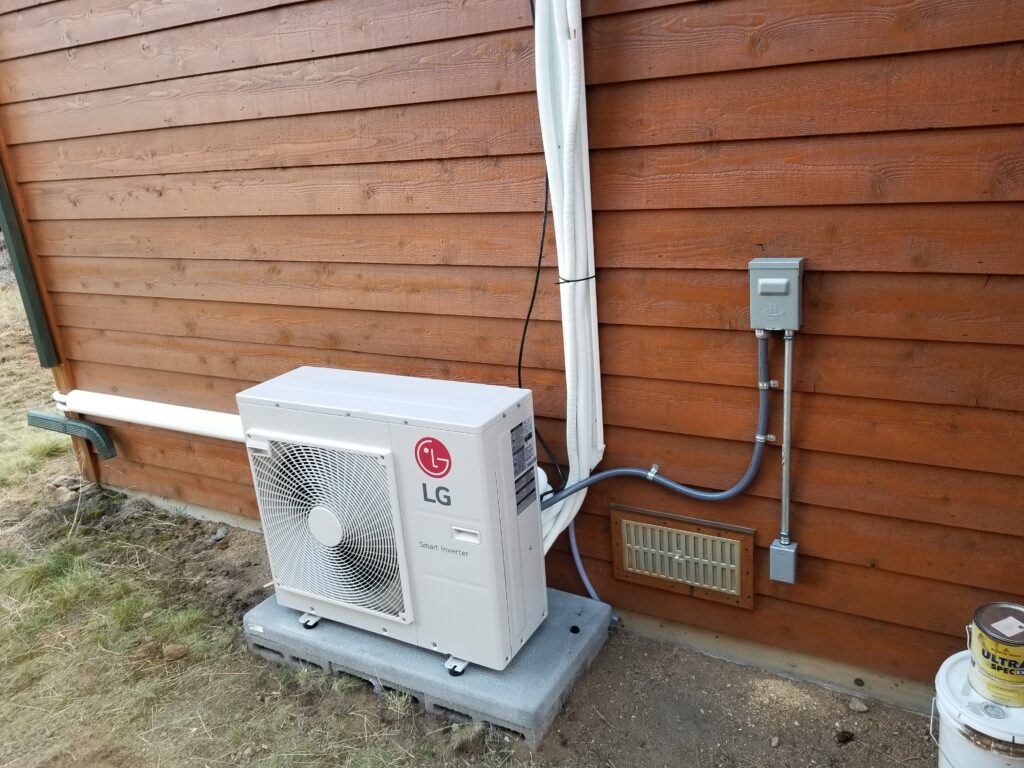 1. Insufficient Cooling:
One of the most obvious signs of a Freon leak is when your air conditioner fails to cool your home effectively. If you notice that your AC unit is running constantly but doesn't seem to lower the temperature, it could be due to a refrigerant leak. Insufficient levels of Freon hinder the cooling process, resulting in inadequate cooling performance.
2. Warm Air Blowing:
When a Freon leak occurs, the air blowing from your air conditioner may feel warm instead of cool. This happens because, without the proper amount of refrigerant, the system is unable to extract heat effectively, leaving you with lukewarm air instead of the refreshing coolness you expect. If you experience this issue, it's a clear indication that your AC unit requires attention.
3. Ice Buildup on Coils:
A Freon leak can lead to ice accumulation on the evaporator coils inside your air conditioner. When the refrigerant levels are low, the evaporator coils can become too cold, causing condensation to freeze on them. If you notice ice buildup on the coils or any other part of your air conditioner, it's a strong indication that a refrigerant leak is present.
4. Unusual Hissing or Bubbling Sounds:
Another sign of a Freon leak is the presence of hissing or bubbling sounds near your air conditioner. When refrigerant escapes from the system, it often produces a distinct noise as it exits. If you hear these sounds, it's essential to have a professional HVAC technician like Everest Mechanical assess your unit for leaks and perform the necessary repairs or replacements.
Why You Should Consider Replacement:
While it's possible to repair a Freon leak, there are instances where considering a replacement might be a more practical and cost-effective solution. Here are a few reasons to consider AC replacement:
1. Age and Efficiency:
If your air conditioner is already old and inefficient, a refrigerant leak can be a sign that the unit is reaching the end of its lifespan. Older AC units use R-22 Freon, which is being phased out due to its harmful effects on the environment. Replacing your outdated unit with a new, energy-efficient model will not only resolve the Freon leak but also provide better cooling performance and reduce your energy bills.
2. Repeated Leaks:
Sometimes, air conditioners develop multiple Freon leaks over time. Repairing several leaks can become costly, and the underlying issues may persist. In such cases, it may be more economical to invest in a new air conditioner that comes with a warranty and ensures reliable performance for years to come.
3. Environmental Considerations:
As mentioned earlier, R-22 Freon is being phased out due to its ozone-depleting properties. By replacing your old AC unit, you contribute to environmental conservation efforts by using an air conditioner that employs eco-friendly refrigerants. Newer models use more environmentally friendly alternatives such as R-410A.
Conclusion:
A Freon leak in your air conditioner can lead to various problems, including inadequate cooling, warm air blowing, and ice buildup. While repairs are possible, considering a replacement might be the more sensible choice, especially if your unit is old, inefficient, or experiencing repeated leaks. Upgrading to a new, energy-efficient air conditioner not only resolves the Freon leak but also provides improved cooling performance and reduces environmental impact. If you suspect a Freon leak, it's essential to consult a professional HVAC technician who can diagnose the issue accurately and guide you toward the most appropriate solution.
Consider Everest Mechanical for your HVAC Needs
At Everest Mechanical, we do a thorough analysis of the underlying problems in your air conditioner systems and provide the most efficient solution. We are the most trusted AC service provider in the Colorado region. If you find your AC is not working properly, then do not worry. Our team of experienced, trained, and certified technicians provide complete AC repair, maintenance, and installation services. So contact us for:
AC Repair Services in Arvada
AC Repair Services in Boulder
AC Repair Services in Estes Park
AC Repair Services in Fort Collins
Not only do we take care of your AC, but you can contact us for all your HVAC and plumbing needs in Colorado.