Winter is about to get over in Boulder in the coming weeks and hints of summer are already visible. In Boulder, the summer can become as extreme as the cold. And therefore people have already started preparing for the summer. It's the time when people start to check if their air conditioners are working well or not. If they need maintenance, repair, or replacement. If you have replaced your air conditioners recently within the last few years, then you can go ahead with regular maintenance of AC by professional technicians from Everest Mechanical. But if the air conditioner is old and requires frequent repairs and incurs high energy bills, then it's time to replace it.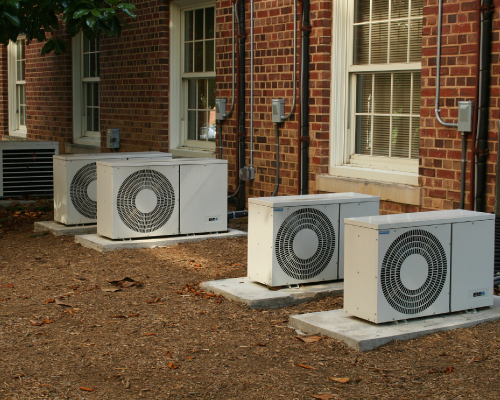 Currently, in the market, there are a lot of options available for various types of air conditioners. They have become compact, energy efficient, and provide proper cooling. So, if you are looking to buy a new AC, then you must learn about various types of air-conditioners and which one is best for your home.
Types of air conditioners
Central Air-conditioners
A centralized air conditioner works in conjunction with the furnace and helps to disburse cool air to the entire home instead of just a single room where the AC is installed. Central air conditioners are more commonly used in commercial buildings like shopping complexes and offices as they can easily cool the entire floor area at a much lesser cost. And recently central air-conditioners are becoming more popular among homeowners as they are more effective and also incur less energy bills.
If central air conditioners are used along with smart thermostats, then they can save even more energy bills. Also, the air conditioner can be controlled via mobile device, can be scheduled as per user preference and the preferred temperature can also be learned via smart thermostats. AC repair services in Boulder like Everest Mechanical can help repair your old central ac or install a new one as required.
Ductless air conditioners
There are many old and new buildings that do not feature designed ductwork. In such buildings, ductless air conditioners are used and they prove to be very effective. A ductless air conditioner consists of two parts. An outside unit that consists of a refrigerant, compressor, condensers, etc. And an inside unit that vents out cold air and the unit is mounted on walls, ceilings, or floors of the home.
These inside and outside units are connected by conduits, power cables, etc. and therefore a small hole is required in the wall from where these cables and conduits pass through.
Everest Mechanical provides air conditioner installation in Boulder. So we can install a ductless air conditioner in your home without disturbing the original structure of the walls.
Portable air conditioners
Portable air conditioners are similar to air coolers which can be transferred from one place to another as and when required. These portable air conditioners can be placed anywhere on the floor and don't require mounting over the wall or ceiling.
Since it is a compact cooling unit that doesn't have any external units, it often requires an additional venting system in the room to vent out moisture and hot air generated inside the room. So if you are planning to buy a portable air conditioner, then you must consider having windows in the room where a venting kit can be installed.
Though comparatively cheaper, portable air-conditioners are not so popular among users because of their noisy operation and taking up large floor space in a room.
Window air conditioners
Window air conditioners are the classic and most effective type of air conditioner. As the name suggests, these air conditioners are mounted on the window. It consists of a single solid unit whose front side provides fresh and cold air to the room and whose rear side is protruded out of the room wall.
There are chances that you must have used a window AC in your home. So if your AC is facing any issue, then we have the most qualified and trained technicians who do air conditioner repair in Boulder.
Window AC cost a bit less and is effective in instantly cooling a particular room where it is installed. So if you are looking for a small room or office, window AC can be considered.
Conclusion: Here we have discussed various types of air conditioners available in the market and also explained which type of air conditioner is used in which type of environment and room structure. If you are confused about which type of air-conditioner is best for your home, then contact Everest Mechanical. We are a trusted HVAC service provider and we do air-conditioner repair in Boulder and air-conditioner installation in Boulder. We will guide you on which AC will be best for your home and of course, install them too. Call us now.