Often there are times when your air conditioner just stops working and you realize it happens more frequently. You notice your energy bills are continuously high, and the old air conditioner repair cost is adding extra burden to your monthly budget. Then it is probably time to replace your AC system and call a professional Air conditioner replacement service.
As a home or business owner, you must understand and pay close attention to several factors to determine when you need your AC replaced. And must approach the best AC repair and replacement service company to do the needful. It comes with several benefits. 
In this brief guide, you will learn everything about AC replacement, right from finding the fault to after-installation services. So, let's get started.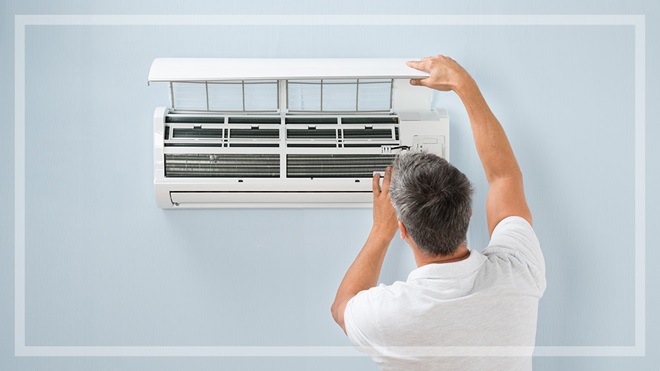 Visible Factors to consider AC replacement
When it is time, your air conditioner will start giving signals that it needs replacement. There are several factors that you must take notice of that will reinforce your decision to replace the AC.
Age of the Air conditioner system: If you are using an air conditioner over 7-10 years old, it might incur more maintenance costs and must be replaced.
Frequent breakdowns: Even if your AC system is not very old but breaks down frequently, there are chances of serious issues in the system.
Decreased Efficiency: The increased energy bill is a clear sign that your AC system is becoming inefficient. Even after regular service the problem persists, you should get it replaced by professionals.
Inconsistent cooling: Air conditioners in their last phase result in inconsistent home and office cooling
Noisy systems: They produce a lot of noise indicating some serious internal issues
Obsolete technology: The HVAC technologies are changing rapidly, maybe your outdated AC system does offer features and convenience as the new models. Consider replacing them.
What is a professional Air conditioner installation?
There is a huge difference in air-conditioner installation by self, some local technicians, and an expert professional AC replacement company. Professional AC conditioner installation refers to the process of removing the old AC unit and replacing it with a new one. These expert HVAC professionals ensure there is no damage to the property and equipment while replacing the AC system as well as see that the new unit operates at its peak efficiency. It may sound simple, but it is a very complex task requiring the right set of expertise, experience, and tools. The ultimate goal of a professional AC replacement service is to maximize the performance, energy efficiency, and lifespan of the new AC system. This is done in several steps as explained below:
Assessing the home or office's cooling needs and analyzing the best AC units for that space
The right air-conditioner size is determined that helps to prevent overworking or underutilization of the new AC system
Inspecting ductwork to check and repair for any issues and ensuring optimal airflow
Carefully removing and disposing of old AC unit
Precisely installing the new one as per the manufacturer's guidelines
Sealing the gaps and properly insulating to improve energy efficiency
Testing the new AC unit thoroughly and calibrating it for the best performance
Providing after-installation services like regular maintenance and information on how to use and maintain the new system.
Benefits of professional AC installation service
When your new air conditioner is installed by professional AC replacement service companies, you enjoy several long-term benefits.
Benefits of Professional Air-conditioner installation service:
Increased Energy Efficiency
Increased Life Span
Enhanced Comfort
Reduced future repair cost
Safety
Increased Energy Efficiency: Professional installation ensures the new AC system works efficiently and is optimized for lower energy consumption ultimately reducing your operating cost.
Increased Life Span: When installed properly, they work with utmost efficiency and help increase the longevity of the system protecting your investment.
Enhanced comfort: Needless to say, when the air-conditioner is working properly you can enjoy optimum temperature along with peace of mind.
Reduced future repairing cost: Improper installations can often lead to frequent breakdowns damaging the system and increasing repair costs. This is alleviated by professional AC replacement service
Safety: You can rest assured about the safety of your home, office, and the AC system when it is installed by professionals.
How to choose the best AC replacement service company?
Now that you know the benefits of a professional AC replacement service, you must understand it is equally important to find the best AC repair and service company for your HVAC needs. While delegating your AC replacement work, you must check the company's experience, the certifications of their technicians, and customer reviews. Check the HVAC service company you are hiring is licensed and insured. You must ask them for a detailed and written estimate that will help you save future unexpected costs. It is advisable to confirm the service warranties on both the installation and AC unit and see if they provide 24×7 emergency services.
Everest Mechanical: The first choice for AC replacement service in Colorado
Everest Mechanical is an established HVAC and plumbing service company that offers its services in all parts of Colorado including Denver, Boulder, Estes Park, Arvada, Fort Collins, and nearby regions. Being in the industry for quite a long time, they have earned the reputation of being the most reliable and trusted HVAC service provider. Whether you want a professional AC repair and replacement service or want to upgrade any of your home or office HVAC systems, Everest Mechanical should be the first choice because they provide:
warranties and insured services
consists of properly trained and certified technicians
professional behavior
most affordable professional HVAC service provider company
Are you looking to upgrade your AC system? Call Everest Mechanical now to get the right estimate.