During the summer in Denver, Air conditioners are a kind of blessing that provides us with the comfort we need. So, it becomes our responsibility to maintain the AC system so that it operates efficiently. One of the important aspects of maintaining the air conditioner is regularly cleaning the AC condenser coil.
But how often do these components be cleaned? Can you do it yourself or do you need to contact HVAC services in Denver for the same? Also, what things to consider when getting the coils cleaned? Well, this article is about answering all such questions related to AC condenser coils and we will see if it is worth cleaning them or not.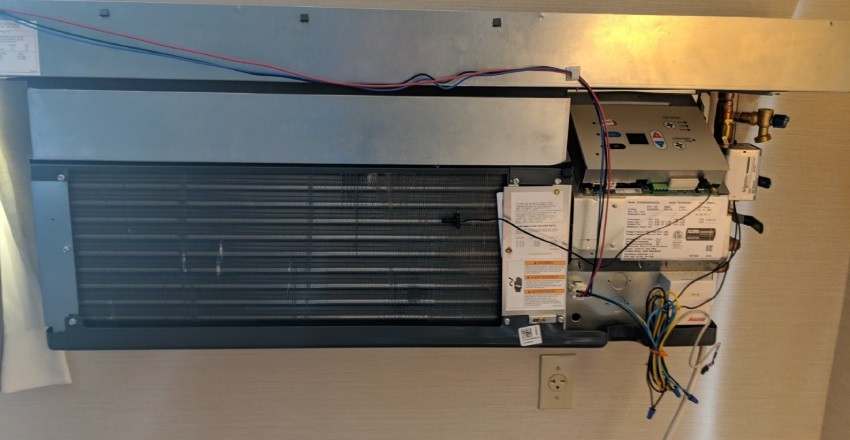 What does an AC condenser coil do?
AC coil is among the important components of air conditioners that are basically of two different kinds namely evaporator coil and condenser coil. The evaporator coil is responsible for absorbing heat and humidity from the air inside the room and the condenser coil dissipates it outside of the home or office. Condenser coils are mostly located outside of the home which over time accumulate dust, dirt, and contaminants. This makes the transfer of heat within the coils less efficient which ultimately gives rise to several other issues such as inefficient energy usage, refrigerant leaks, wear and tear of parts at a faster pace than normal, etc. Therefore, it becomes necessary to clean the coils to maintain the efficiency of AC.
How often should they be cleaned?
So, how often does the condenser coil need cleaning? Well, condenser coil maintenance should be a priority whenever you service your air conditioner system. Even the Denver Air conditioner repair services also recommend cleaning the condenser coil at least once a year to avoid future repair costs.
Cleaning them once a year is mandatory, but depending on your area, the climate, and the usage of your AC system, it may require cleaning more often. For example, if continuous construction work is going on in your locality, or if it is a dusty area, then more frequent cleaning is recommended.
Tips to keep your AC condenser clean
It is advised that you reach out to professional Denver AC repair services to avoid any damage while cleaning these complex and sensitive components. But by following these tips you can easily maintain your condenser coil and ensure it is working in optimum condition.
Mowing the lawns regularly. When the grass around your outdoor unit is short and trimmed, it allows sufficient airflow and prevents blowing debris into the coils.
Removing dust and debris around the outdoor unit. Keep the surroundings clean by removing leaves, branches, or any kind of small debris that can block airflow and clog the coils.
Rinse the coils with garden hose every few months to remove accumulated dirt and dust
Though it is not recommended to do it yourself, you can use a coil cleaner and follow the instructions on the product label to clean heavily soiled coils.
Common Mistakes to Avoid When Cleaning Your AC Condenser Coils
Looking at the dust and soiled coil, you might get tempted to clean them all by yourself all at once. That's a good thing to do but you should keep the below-mentioned things in mind to prevent damage and further costly repairs.
Avoid using high-pressure water – High-pressure water can bend or damage the fragile fins of the condenser, hence avoid them.
Do not neglect safety. Turn the power off, and wear proper protective gear like gloves and eye protection to prevent electrical or casual accidents.
Clean properly with the right materials – Using corrosive or abrasive chemicals to clean the coil can further damage these components. So, stick to what the manufacturer recommends as a cleaning solution.
How to Tell If Your AC Condenser Coils Need Cleaning?
Now, when do you know it's time to clean the AC condenser coil? There are several factors that indicate you must clean the condensing coil or contact Denver HVAC services to do the needful. First of all, check if your AC is not cooling as effectively as it used to. Dirt buildups cause reduced airflow and heat transfer reducing the cooling efficiency. Then check if you are getting higher energy bills. Though in summer the energy bills are usually higher, but if it peaks up, then it may be because of the soiled condenser coil requiring AC to work harder. You must also see if there are unusual noises and must inspect visually to check for soil build-up. With proper care, you can detect and clean the condenser coil promptly.
The Benefits of Cleaning Your AC Condenser Coils
When the condenser coil is properly cleaned and maintained, it performs at its peak providing several benefits. So, if you are taking time to clean your AC system, then you must appreciate your efforts.
Here are the benefits of cleaning ac condenser coil:
Improved efficiency
Energy Savings
Extended Lifespan
Better Air Quality
Fewer Repairs
Improved Efficiency: Clean coils transfer heat more effectively, ensuring your AC operates efficiently and cools your home faster.
Energy Savings: An efficient AC consumes less energy, leading to lower energy bills and a reduced carbon footprint.
Extended Lifespan: Regular maintenance, including coil cleaning, can extend the lifespan of your AC unit, saving you money on replacements.
Better Air Quality: Cleaner coils mean cleaner air. Reduced dust and debris in your AC system result in improved indoor air quality.
Fewer Repairs: Proper maintenance reduces the risk of costly breakdowns, saving you both money and inconvenience.
Conclusion!
Identifying when to clean the condenser coil, maintaining safety measures while cleaning, maintaining proper surroundings during the summer, and cleaning the condenser properly results in several benefits. We always recommend contacting professional air conditioner repair services in Denver like Everest Mechanical for regular maintenance of your AC system and its components. This ensures there is no damage to the components, you get the best results as well as avoid future repair costs. 
Moreover, Everest Mechanical has the best technicians who are highly qualified and certified and provide on-time service. Everest Mechanical provides warrantied and insured service helping you provide peace of mind. If you need to clean your AC condenser coil, then call them now.