When the temperature begins to fall, you start increasing the thermostat setting of your furnace to stay warm. You know that your heating equipment is working from its sound and the warmth it gives. Or you wait for the furnace to stop before you call someone for furnace repair Arvada.
Typical signs of furnace problems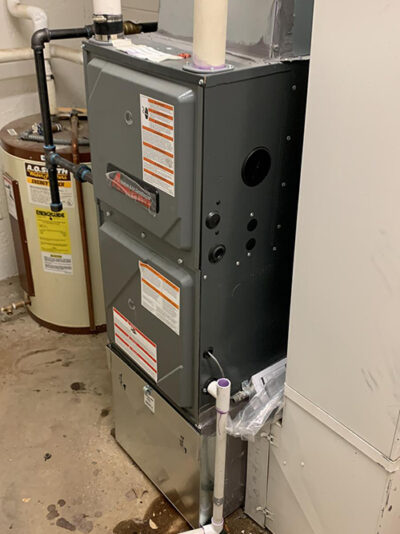 Your furnace won't break down suddenly. It will give enough signs for you to understand its condition and get it repaired or replaced if it is unable to provide warmth.
First: Set the thermostat to a few degrees higher than the outside temperature to get warmth. The furnace will provide warmth according to the thermostat setting. But you can check the working of your heating equipment from the warmth. If the warmth is even throughout your home, you can rest assured that it is working well. But if the warmth is uneven, you should understand it is time to call an HVAC company.
Second: If you find yourself standing before the thermostat all the time and changing settings then it is an indication that something has gone wrong with your furnace. It will happen if the heating device works according to the settings. It could be due to a technical snag that an experienced HVAC technician can locate and fix.
Third: You know your furnace will cycle after reaching the optimum temperature. Here the thing to check is whether the heating equipment keeps working all the time. If it does then it is due to a fault. While you will get warmth from its working but it will also increase your utility bill. Also, the underlying problem could start a chain of faults. It is better to get furnace repair in Arvada instead of paying high electricity bills or bearing the expense of major repair work.
Fourth: Your furnace starts with a sound but it isn't noise like a bang or hoarse sound. The moment you turn the furnace power on, you hear a mild sound coming out from the heating device. What if you find the furnace starting with a heavy sound? It will alert you. It is like the heating equipment is saying that it needs repair. The loud sound could be of a broken belt or a problem with the ignition, but it has to be thoroughly investigated.
Fifth: You haven't serviced your furnace for a long time and you know that it needs cleaning and maintenance work. It is an indication that the furnace couldn't be in the condition to work normally. You should call an HVAC company to check your furnace and certify that it is in good condition and ready to serve your needs in the winter season.
Call Everest Mechanical for help in any of the above-discussed situations. Also, you can call us in an emergency as your furnace stopped in the dead of a chill night. We will reach your home with all the necessary tools and spare parts to make your furnace work again.
We provide HVAC Services in Estes Park, Arvada, Longmont, Boulder, Fort Collins, Denver, and nearby places in Colorado, for more details please call us at 888-388-0970