If you are planning to hire the best Commercial HVAC Company in Colorado and looking for help on how to finalize then read this blog completely. HVAC service contractor looks after all the heating, ventilation, air-conditioning, refrigeration, and related works in commercial buildings such as offices, institutes, malls, etc. They help to design the HVAC system for commercial buildings, install the system and maintain them for a long time because you don't frequently change your HVAC service providers. So having a reliable commercial HVAC service provider can help you reduce almost 30 percent of your building maintenance work. There are several contractors that work on commercial HVAC equipment. You can find them via Google search, contact reference, or yellow pages. But the problem is how to find the best one.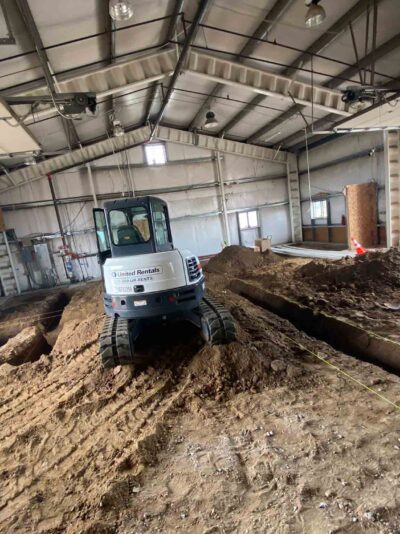 Here we will guide you on 5 things to look at before finalizing your commercial HVAC service company in Colorado. There are many things to check before signing the contract with the service provider. Like how good the HVAC Service Company is, whether they will be available in the time of urgency, how much they charge, whether their cost is too high, and if they are quoting low then are they compromising with their quality? There are many such questions the client gets confused about. So here are 5 things that you must check and everything else will just get sorted out. 
5 things to look at while choosing the best commercial HVAC Service Company, Colorado
How long have they been in the industry?
For some obvious reasons, many people will suggest going for the service contractors who have been in the industry for a long time. But it isn't necessarily always right. While the old companies might have one of the best mechanics, they might not be caring enough to answer your call at once. Similarly, new companies may not have very highly experienced and expert technicians, but they might be providing excellent customer support which big and reputed companies might not. Therefore while choosing your next HVAC service contractor, spend less time thinking about how long they have been in the industry.
How skilled the technicians/mechanics are?
Technicians and expert mechanics make the company what it is. It is their dedication and hard work that takes any HVAC company forward. Also, it's the workers and technicians only who will look after all the installation and maintenance work be it of furnaces or refrigeration systems of commercial buildings. Therefore it is very important to check the qualification and expertise of the technicians working for the company you are looking to hire. You can check this simply by asking what is the recruitment and training process of these technicians. Every HVAC contractor wants the best people to work for them. So they train and certify the technicians before hiring and assigning HVAC projects to them.
Past projects
It is a good idea to check for past projects accomplished by the commercial HVAC companies in Colorado that you are considering. Simply ask them where they have installed furnace or air-conditioning systems and in which commercial buildings they are maintaining the HVAC systems currently. If possible visit these buildings, and contact the owners and you will get enough idea about how good the HVAC contractors are. Alternatively, if you find a nicely installed and working refrigeration, furnace or air-conditioning system in any commercial building then ask them to give a reference to the HVAC Company that has done their work. Evaluating past projects is an effective way to analyze the company.
Reviews
If you have access, you can visit the past project sites of commercial HVAC service companies and evaluate their work quality. But if it's difficult to see their work then previous customers' reviews are the best option to judge if the company is good enough. Including Google reviews, there are many other local review sites that you can take advantage of to find out what customers think of a particular company. But one thing to take care of while reading the reviews is, you should not completely rely on them. Despite being the best, a commercial HVAC Colorado might not be able to satisfy a customer completely. And a small dissatisfaction can cost them a 1-star rating. So, if you check the reviews, you will find all kinds of mixed comments. And if you see companies having 4 stars and above, then you can rest assured about their quality.
Add-on services
Almost every company available in the market is having cut-throat competition and has established itself as the leading player. If you shortlist commercial HVAC service companies, you will find good reviews, great ratings, a long list of clientele, qualified and expert technicians, and everything else in place. But what makes them different is the add-on values they provide. You must check which companies have been able to retain their first-ever customers. Which companies are available to fix the furnace even at midnight, and which companies can provide you with zero headaches in installing and repairing HVAC equipment?
Everest Mechanical is the trusted and reliable commercial HVAC service provider
Everest Mechanical is a commercial HVAC service company with a presence all over Colorado. With a team of young professionals, and qualified, trained, and certified technicians, we have established ourselves as one of the most reliable and trusted commercial HVAC contractors in Colorado. We have been able to work and retain several commercial clients and the number is just increasing. We provide all kinds of commercial HVAC services including:
Designing furnace, boilers, or air-conditioning system plan as per building profile
Installing HVAC equipment in the commercial buildings
Maintenance and AMC contract for furnace, refrigeration, AC, drainage, plumbing, and other maintenance works for the commercial estates
Repairing and replacement of previously installed complicated HVAC systems
By now you must have understood how to find the best commercial HVAC companies in Colorado for your next commercial project. There are many things to check but we guided you on 5 important things you must check before finalizing your HVAC contractor. Everest Mechanical is a professional commercial HVAC service company in Colorado having expertise in installing, maintaining, and repairing all kinds of furnaces, air-conditioning, and ventilation works. 
We offer services in all areas of Colorado including:
Denver
Longmont
Fort Collins
Arvada
Estes Park and
Boulder
So if you are in search of a commercial HVAC service company, then just fill out the form and we will take care of the rest.